EQUINOX Web
A 100% web application for system operators
Is not required to install any specific software to use EQUINOX, is enough to type the EQUINOX Web Server address on an internet browser and in a matter of seconds the user will be ready to operate the system.
It allows concurrent and multiuser access, hence several operators may access the system simultaneously. They may have access to different areas depending on their responsibilities.
The system could be operated in local mode from the enterprise or industry LAN or in remote mode through any Internet connection.
Hydraulic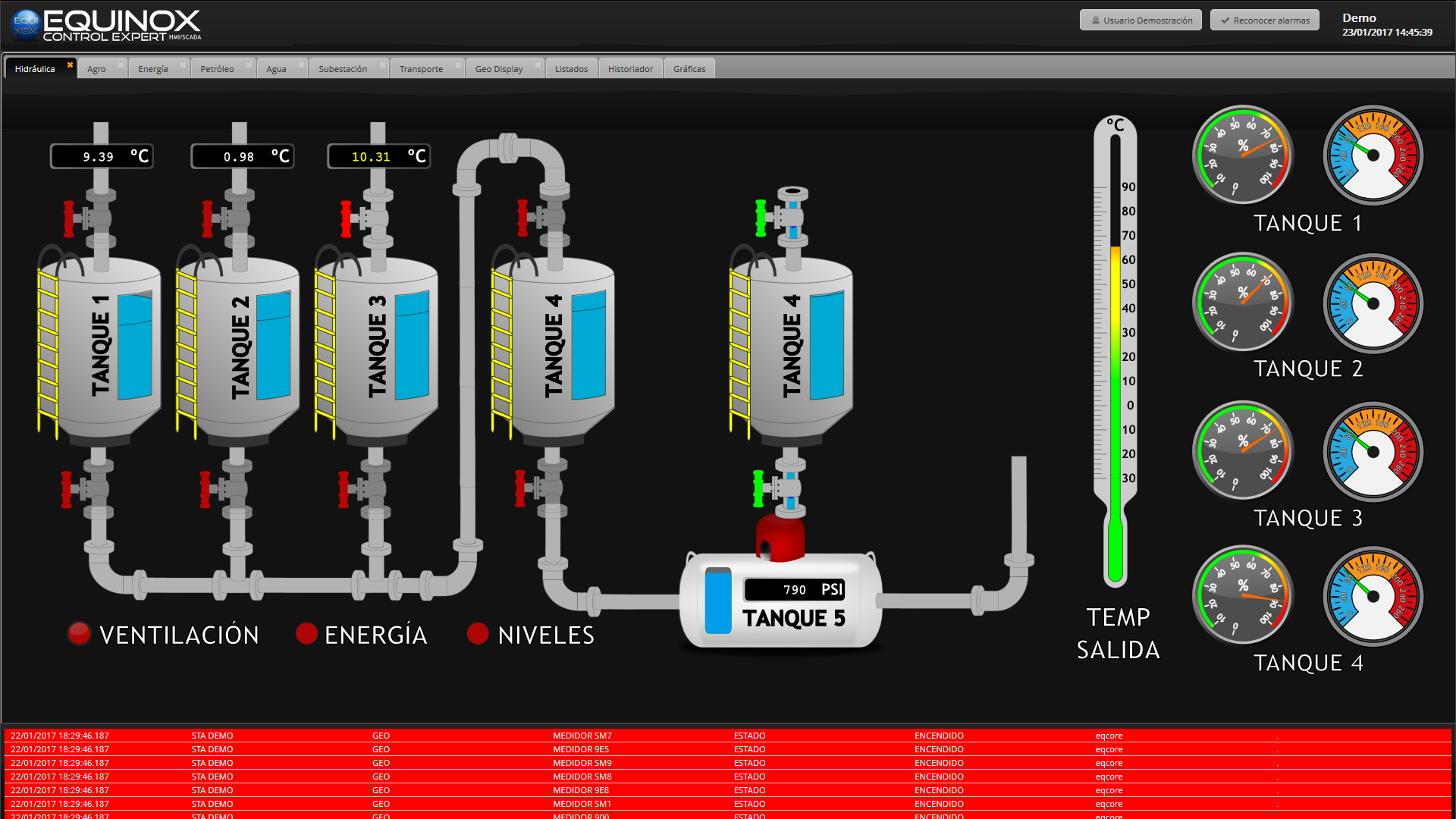 Energy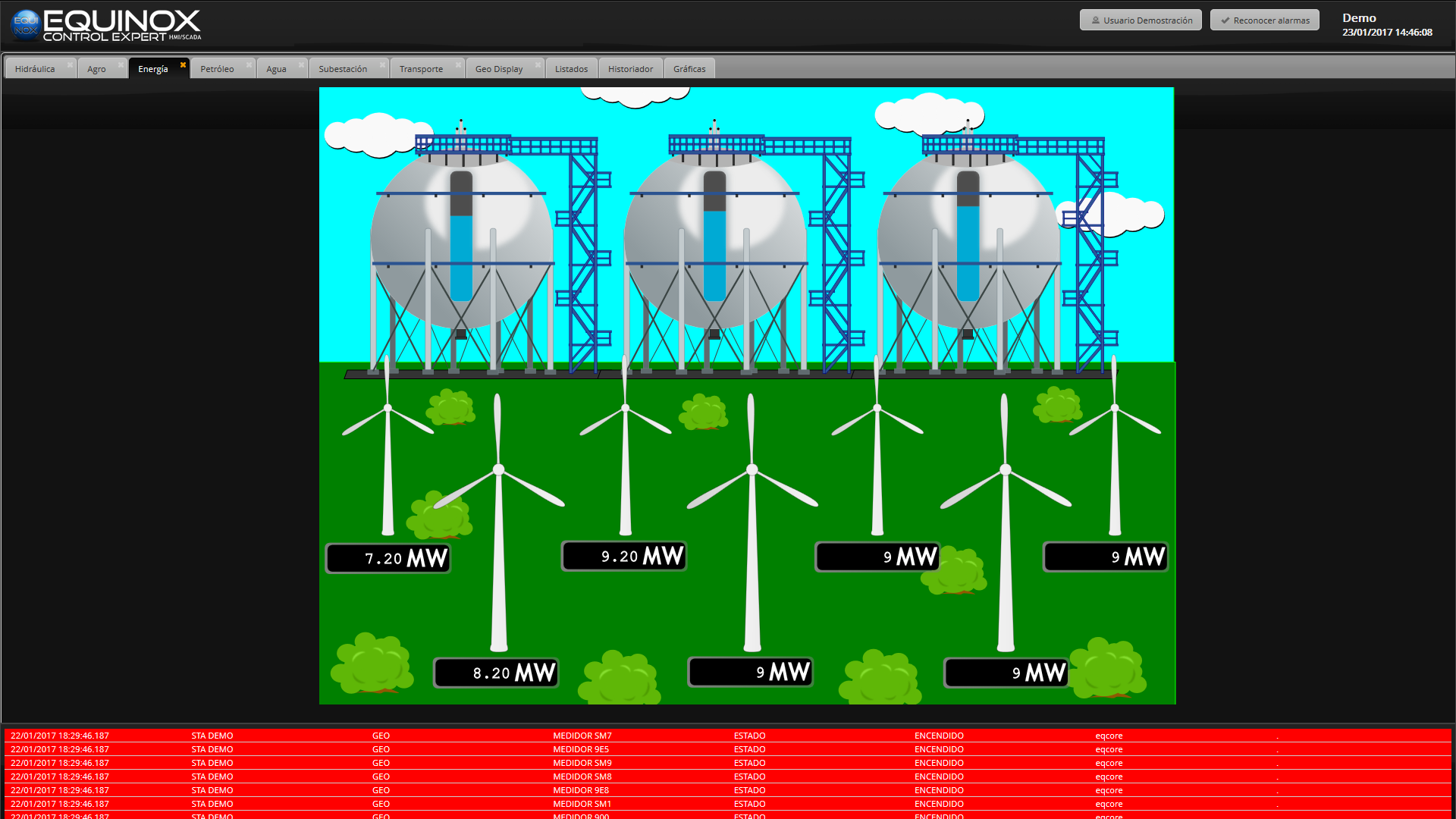 Agriculture
Oil
Water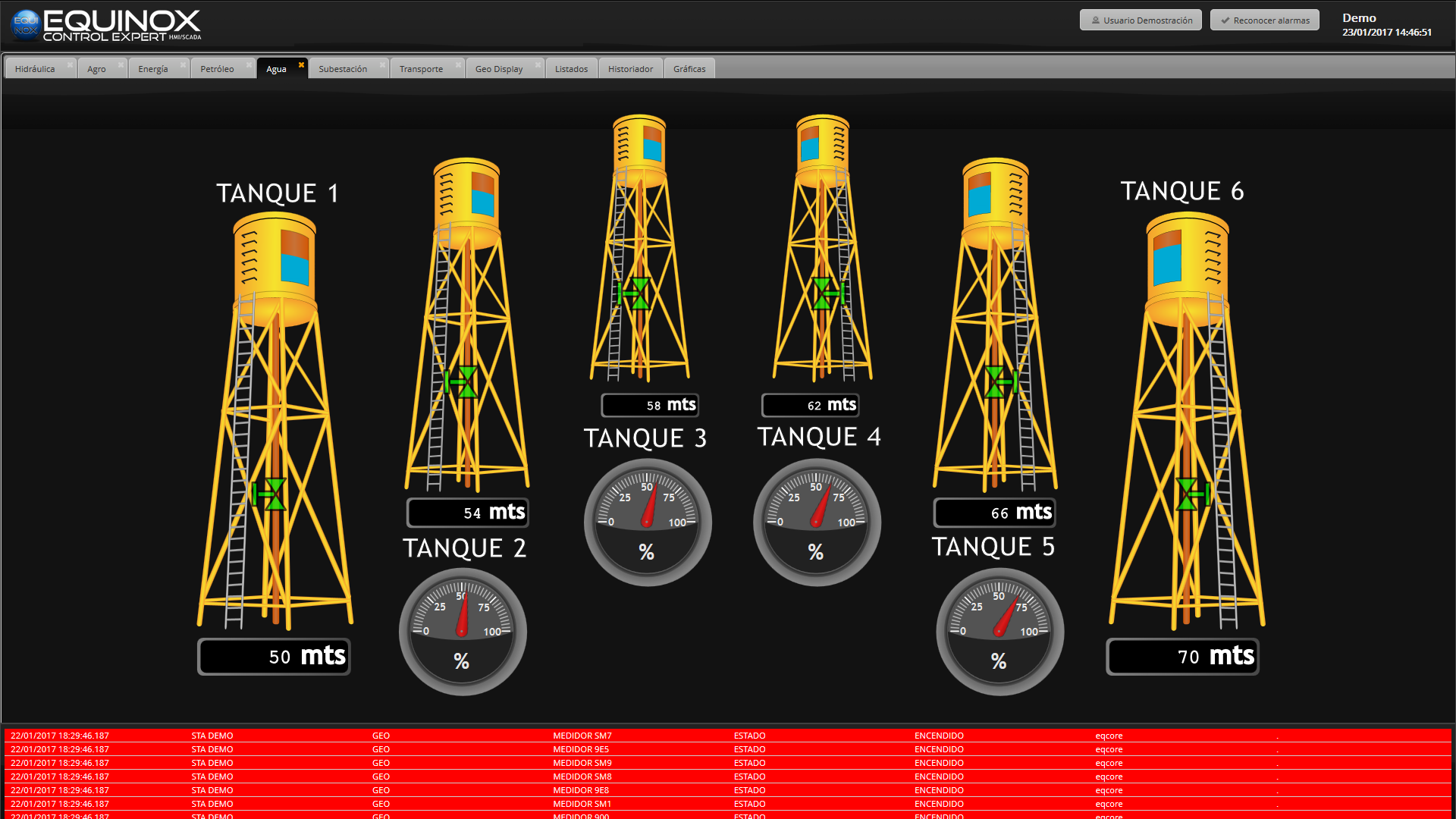 Substation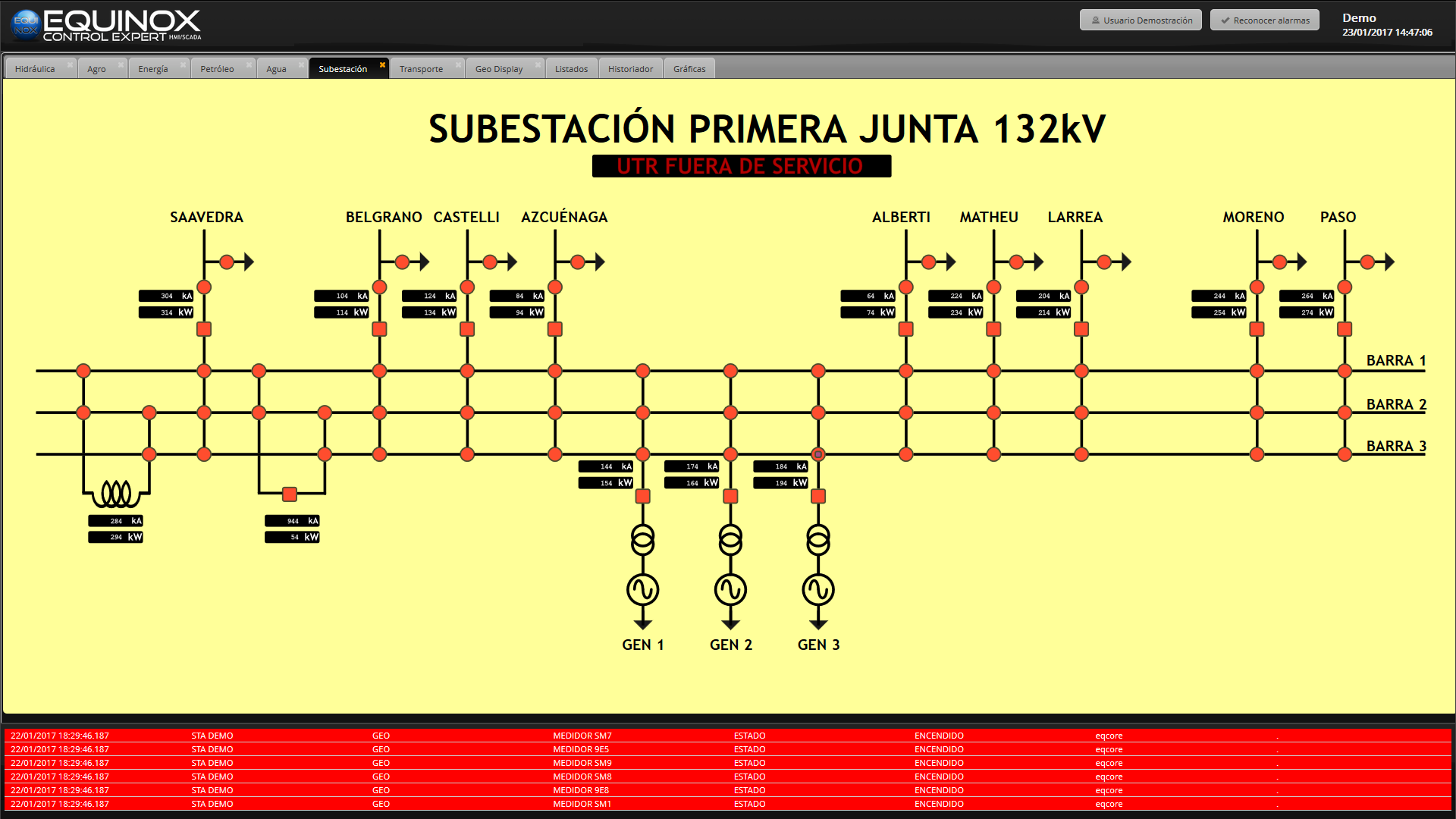 Transport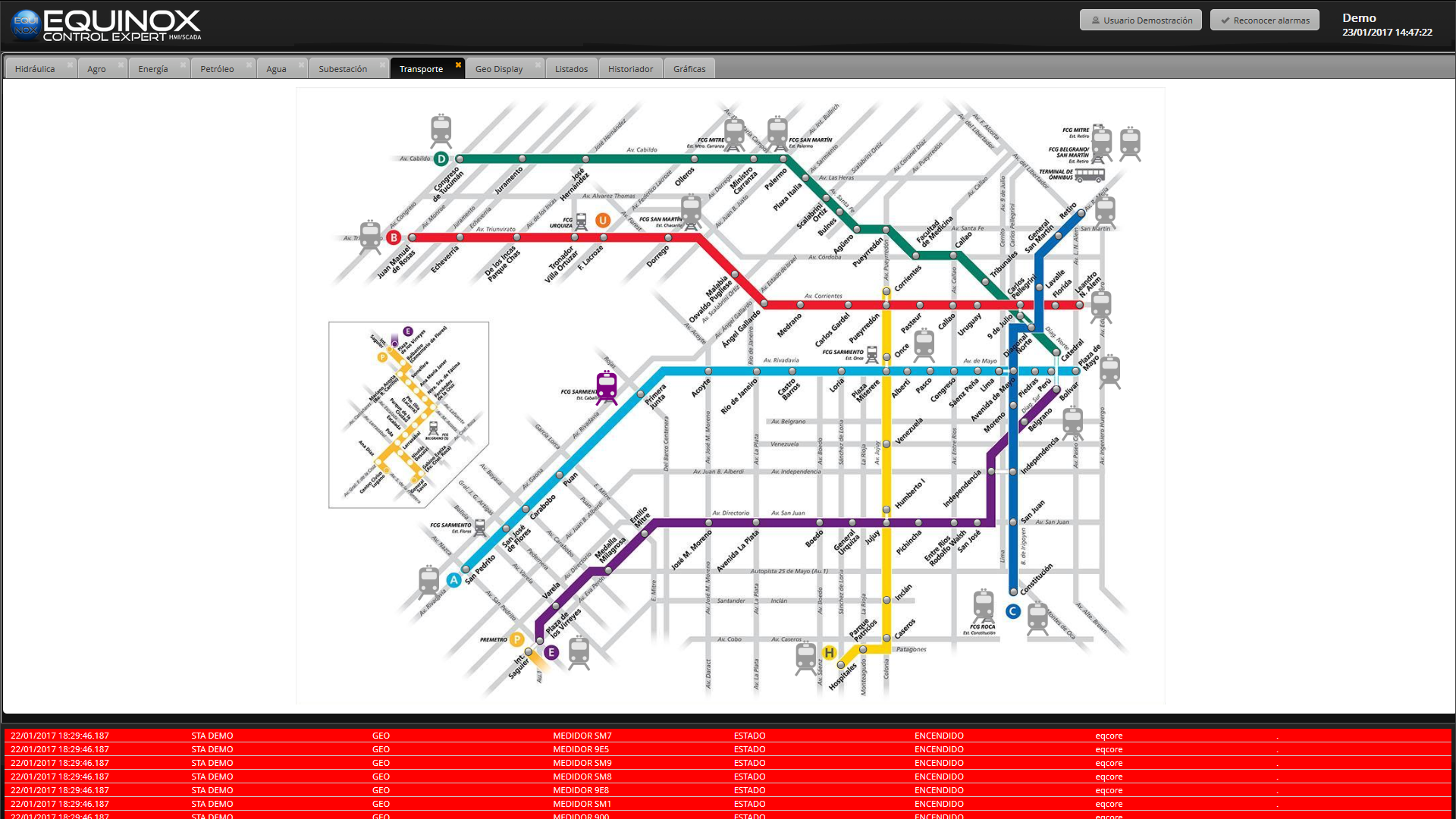 Geolocation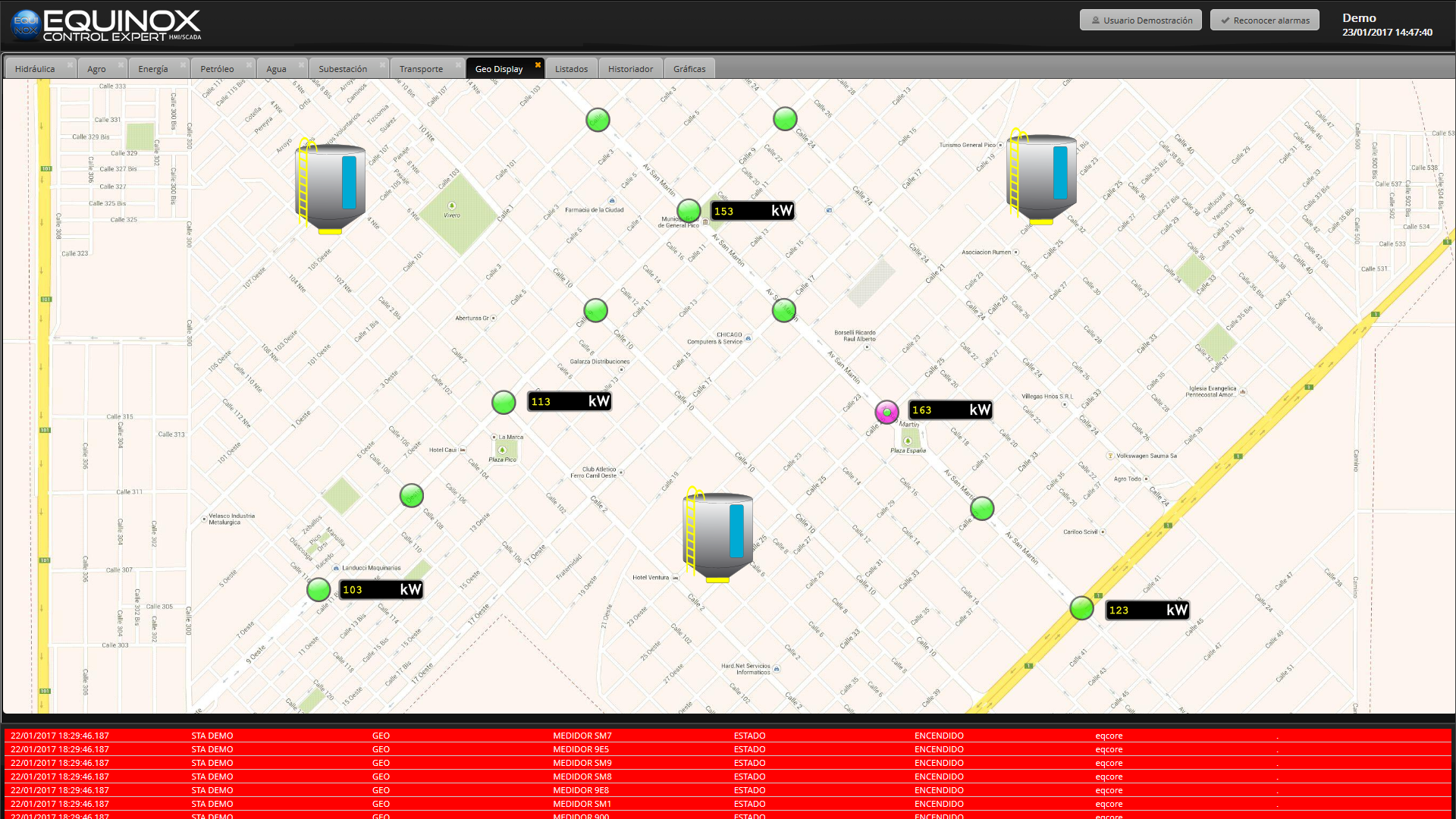 Lists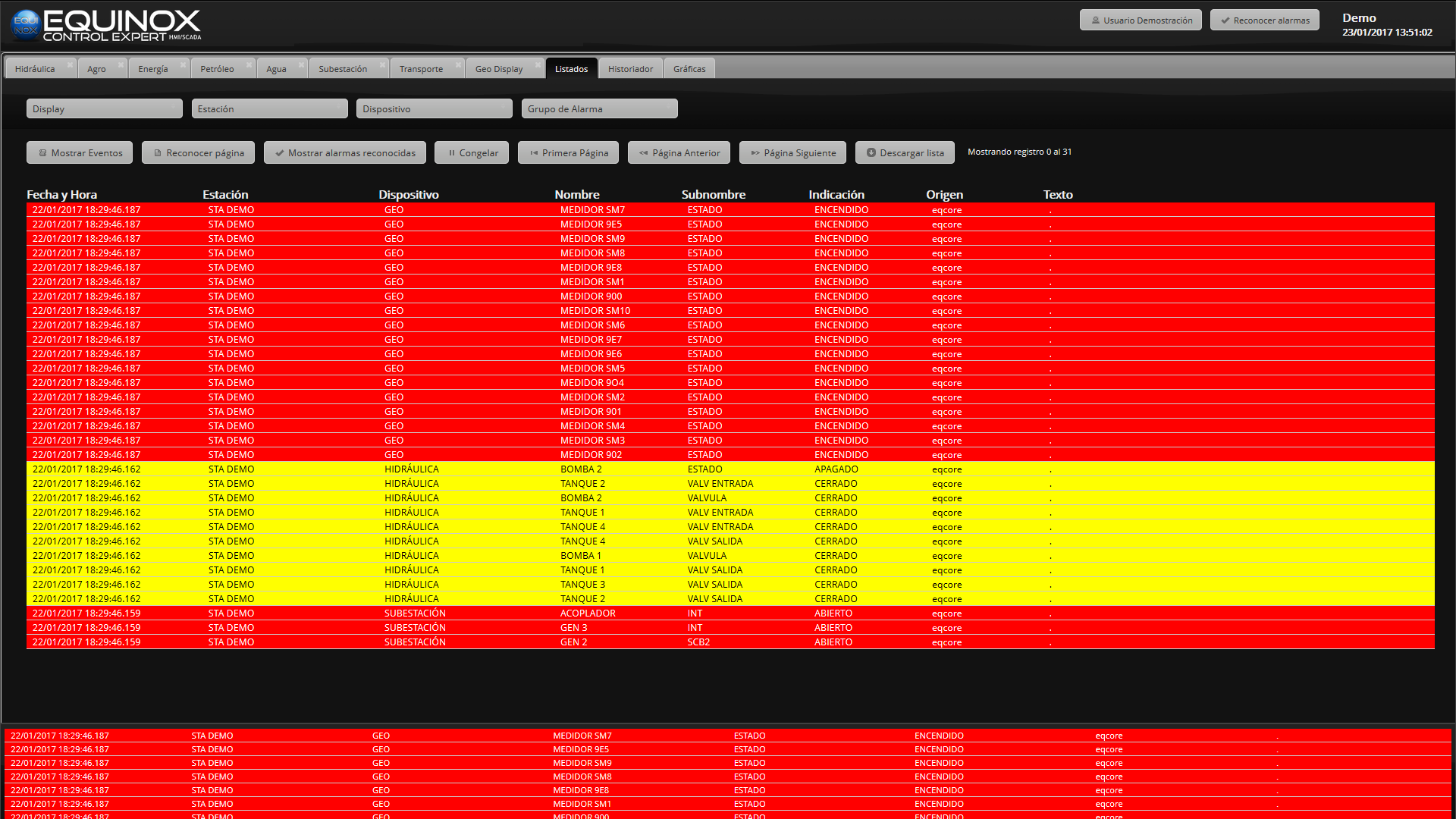 Historian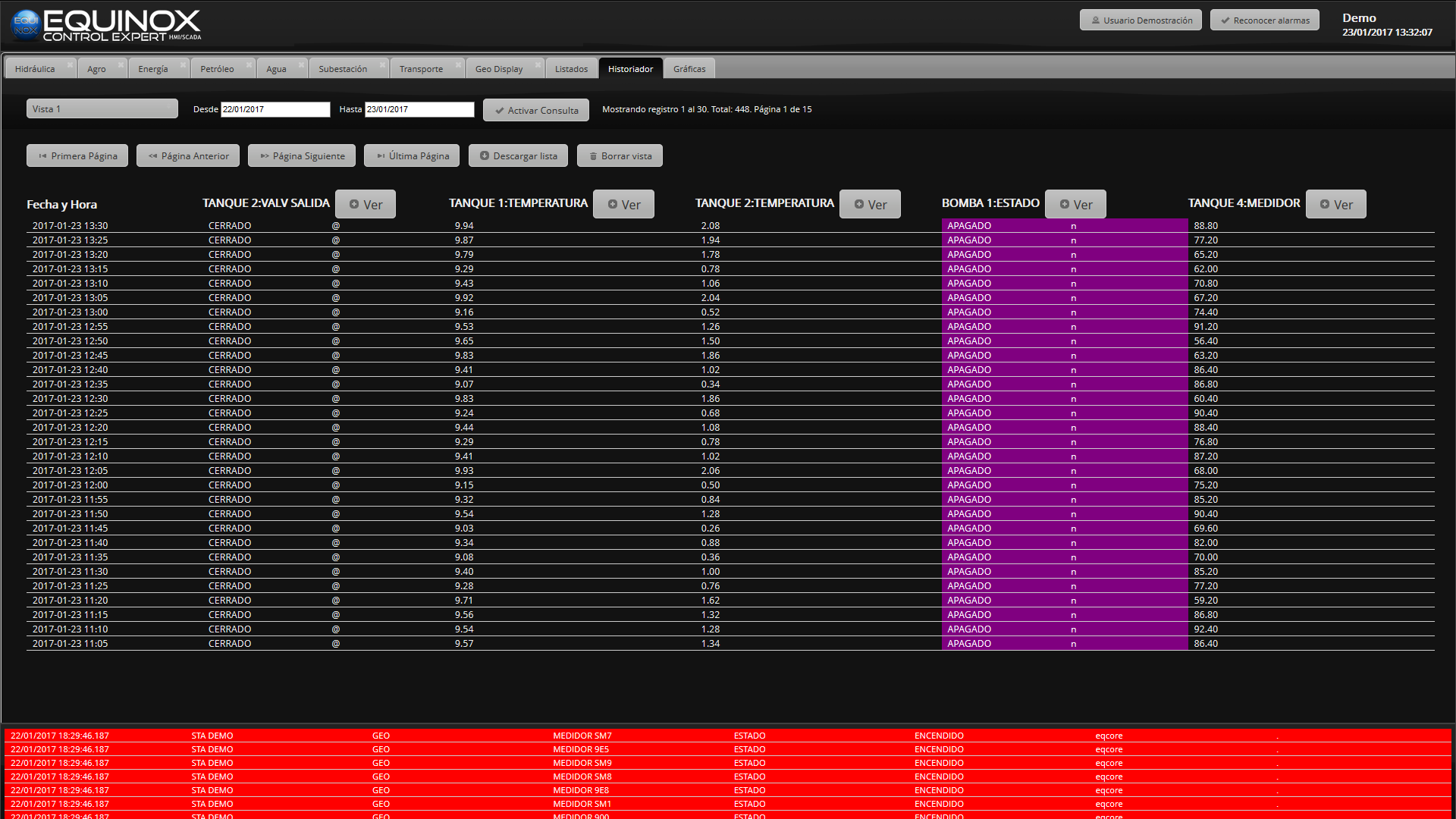 Trends